The fnatic app beta is here
Stay up to date with the Fnatic schedule, live chat during games, interact with the Fnatic community and oh yeah - earn XP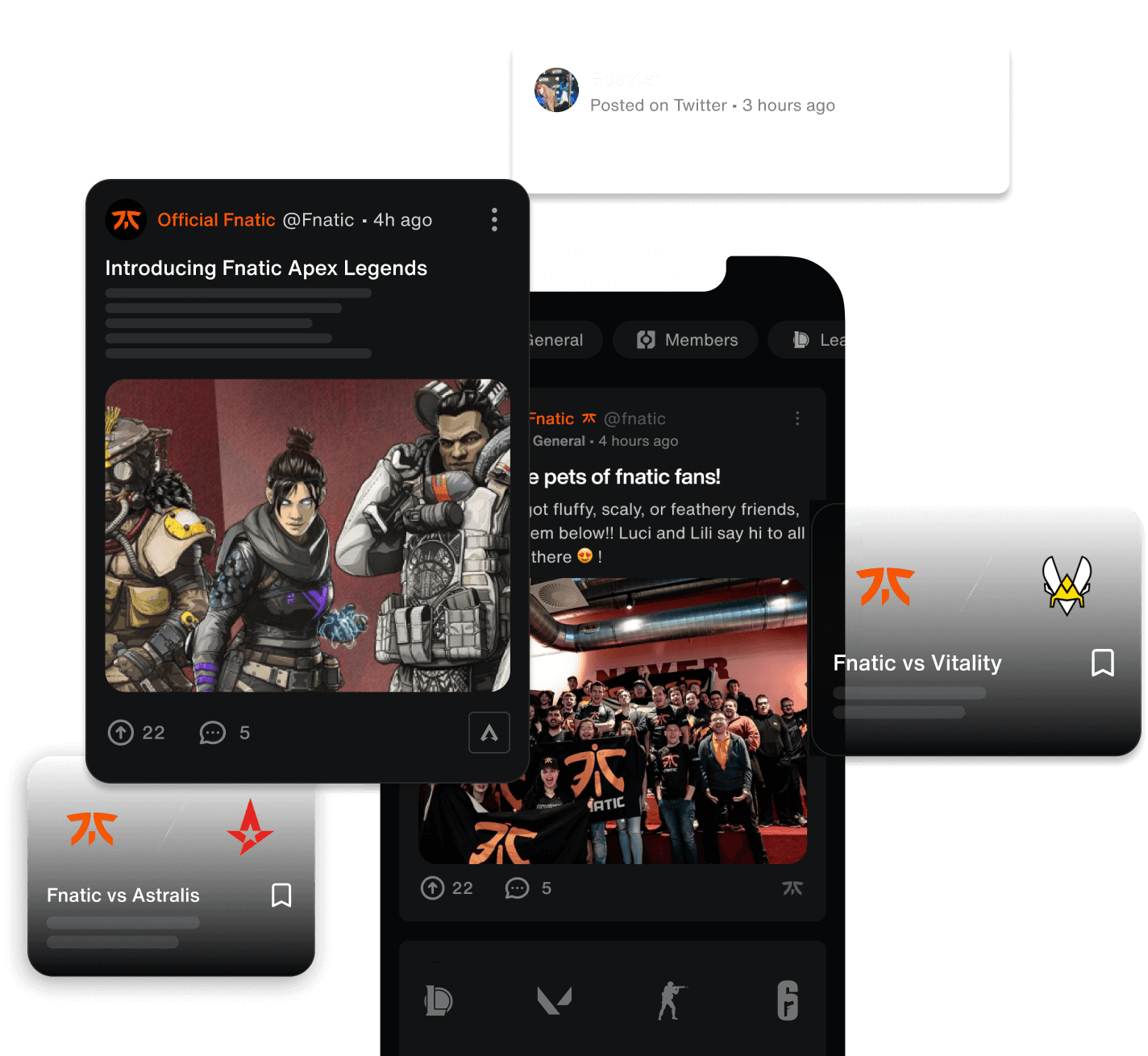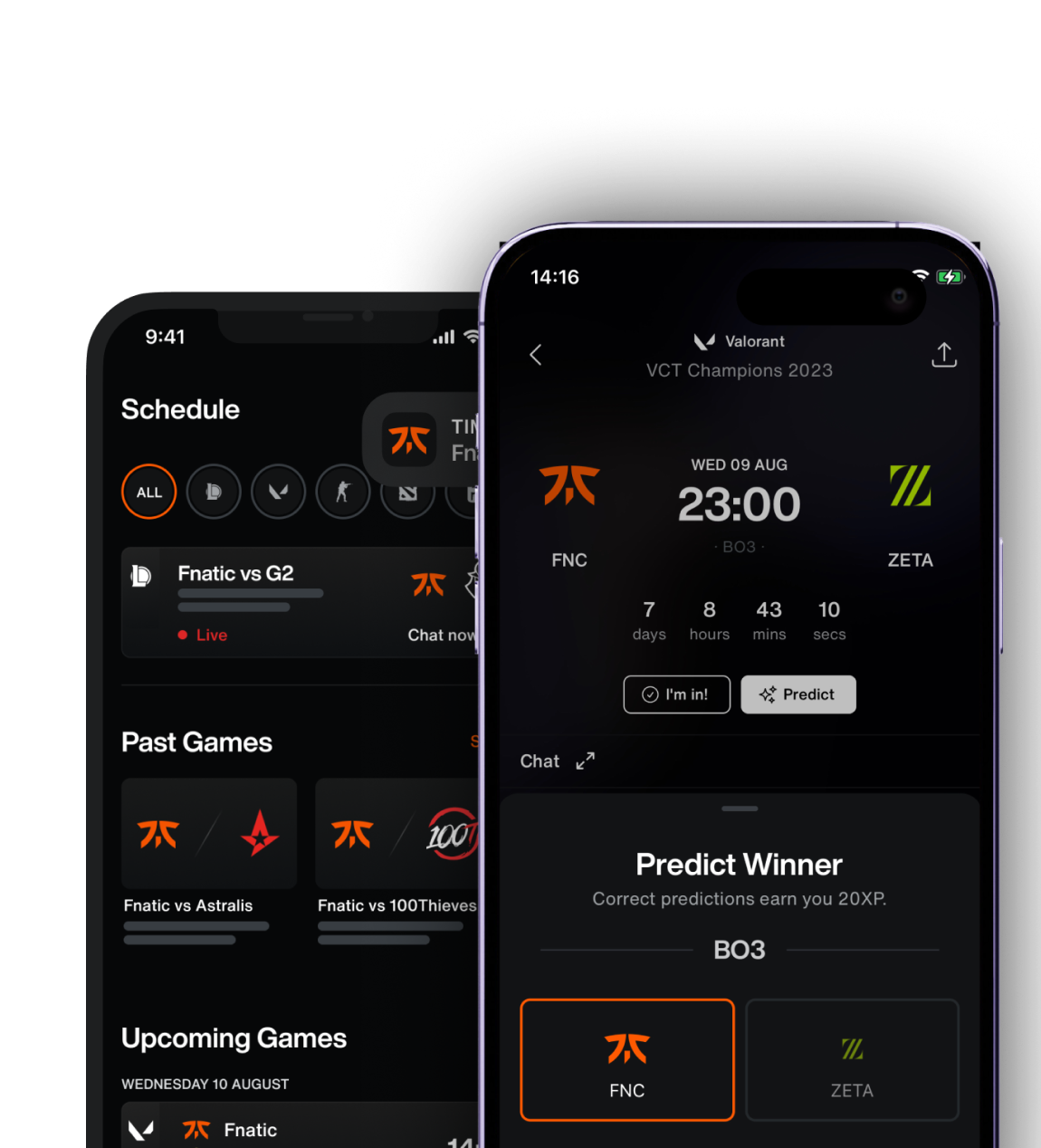 Stay up to date and never miss a game
See upcoming and past games across Fnatic titles. Mark yourself as attending to get reminders and score updates as they happen!
Live chat during games you love
Watch in app and use the quick reacts to show your support with the rest of the Fnatic community by your side
Fandom
Rewarded
Earn badges on your public profile. Collect them through Fnatic exclusives and achievements. New badges released year round so keep your eyes peeled…
Share those hot takes
Start threads, join the conversation, share tips and tricks or discuss everything and anything Fnatic
FOLLOW your favourite
GAMES and talent
We'll show you the latest social posts direct from the players you've followed so you're always up to date with the top
Join the waitlist today
We're letting a limited amount of Fnatic's in every day while we test the systems, press those buttons, pull those levers to make sure everyone has a great experience.
Don't feel like waiting?
First Bloods
Thanks for being early! If you have this badge on your profile, just download the app and login
Refer 2 Friends
Share your referral link with 2 friends. You'll get access as soon as they've completed registration
Invite Codes
Ask fellow Fnatic's in the community or keep an eye out on our socials for invite codes