What content would you like to see?
Hey everyone, we would like to know what content you want to see more of on our YouTube channels, social media and even Twitch/event streams!
Tell us what you loved in the past, what you didn't like as much, and what you think is missing. We would like to hear any thoughts you have!
What Content Series was your favourite, and why?
Guess My ELO
Fnatic Teaches Noob
What Happens Next
Answering Google Questions
Reaction Videos
Legends in Action
Voice Comms

Challenges (This/That, Overrated/Underrated)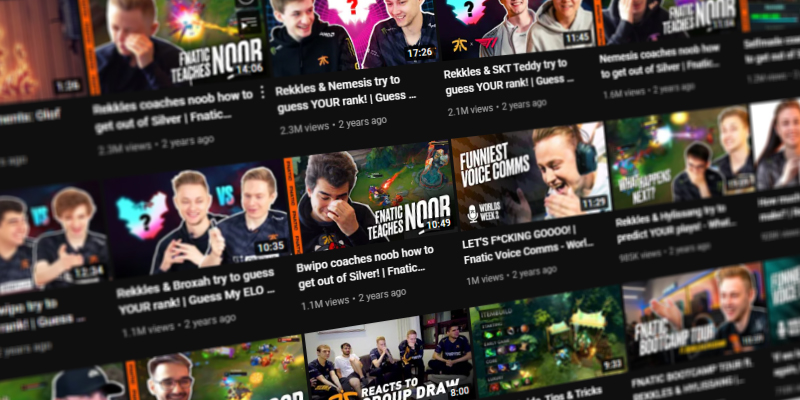 Here is a shortlist to all our channels: