Key holders Shop Discount!!
Hello beloved key holders! 👋
As announced in the roadmap for June and July, our key holders will be able to use their discounts on the Fnatic Shop! :fnc:
This discount is applied for all key holders, allowing members to claim up to a 15% discount (depending on which key you hold). :pioneer: :core: :citizen:
Below is a step-by-step process of how it works!
Step 1 : When you land onto our website, click Log In in the top right-hand corner of the website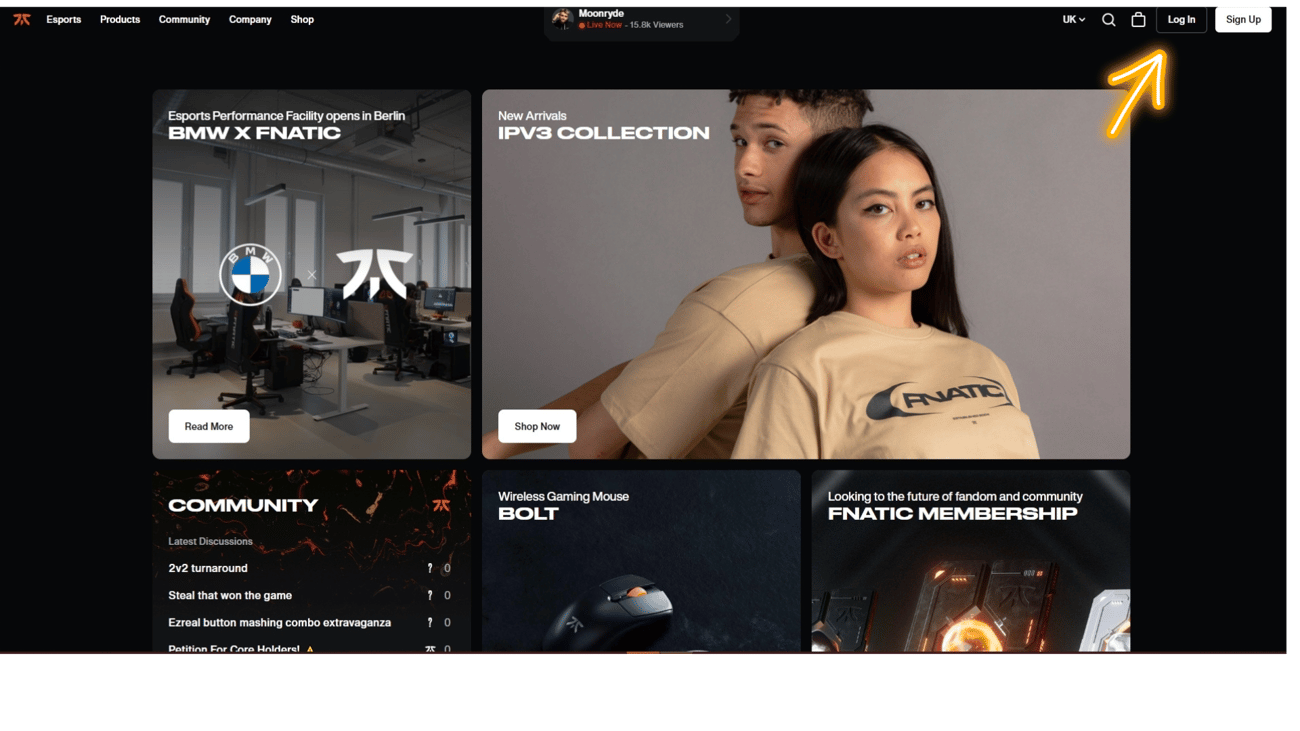 Step 2 : You will then be brought to this page, where you can log into your Fnatic ID account!
Step 3 : Once logged in, head over to our Fnatic Shop where you can see a selection of amazing Fnatic products on display! :fnatic:
Step 4 : Select a product and your key will be displayed alongside your discount (subject to which key you own)! Thanks to our awesome team, the discounts are automatically applied at checkout! :fnatic:
Important: Not every product is eligible for discount so keep an eye out for the badges!
Once you have added all your items, it is time to hit Checkout to take you to the checkout page! 💳
On the checkout page, your membership will automatically activate the appropriate discount! Enter your payment and shipping details to complete your purchase and enjoy your member-exclusive discounts!
Follow this link here if you need any extra help! : https://help.fnatic.com/support/home
Happy Shopping! 🛍️