[AMA] VCT EMEA CHAMPIONS - Boaster, Derke, Mistic, Enzo, Alfajer, Mini & CoJo!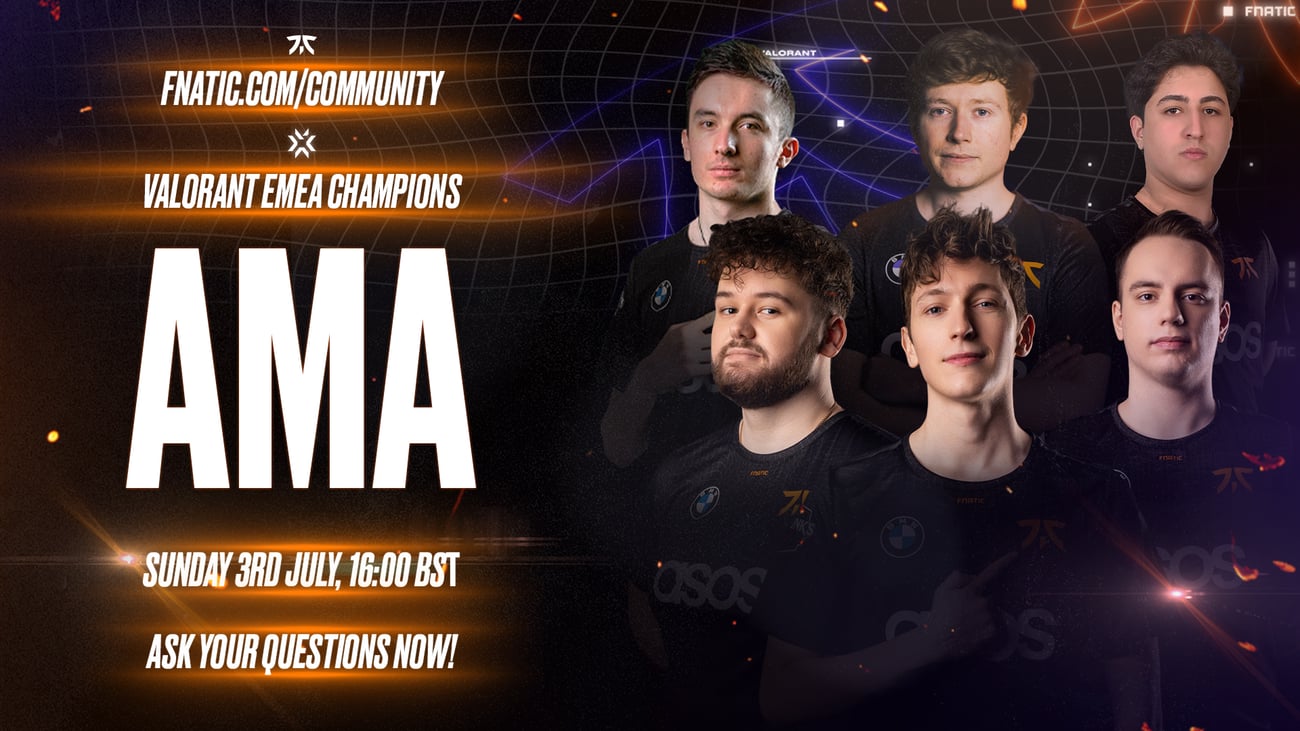 Hey guys!
Our VCT EMEA CHAMPIONS are hosting an AMA on Sunday at 16:00 BST!
Drop your questions below and upvote the ones you want to have answered!
PS: Please address the player/staff you would like to answer your question.
SOCIAL LINKS:
AlwaysFnatic 🧡