[AMA] CS SQUAD - Ask your questions now!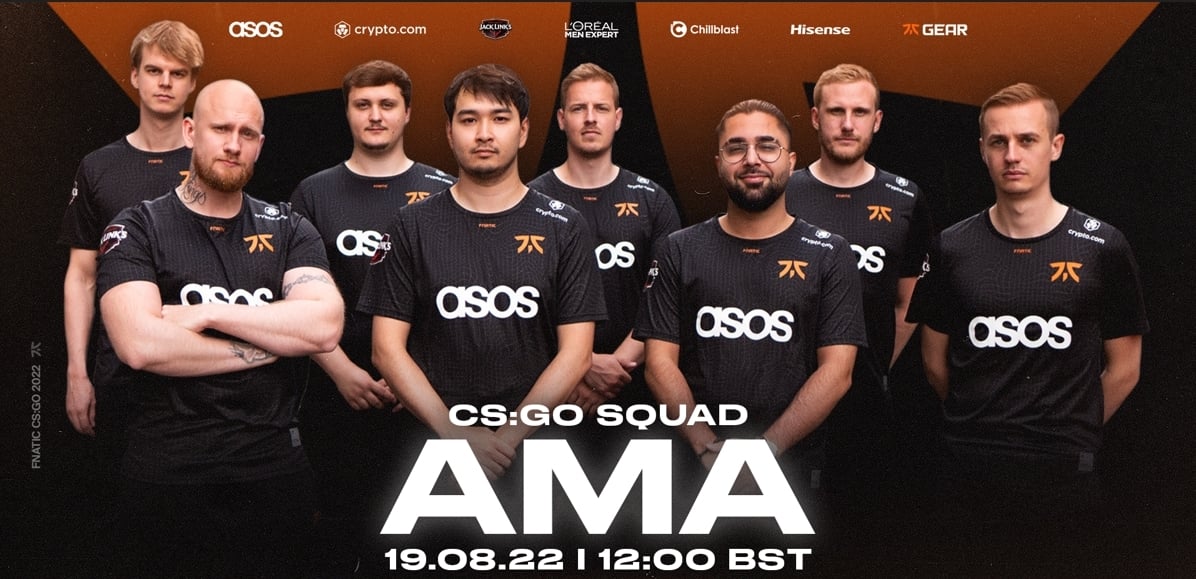 Our entire CS squad is in London for a bootcamp! :hype:
We will answer all of your questions in our AMA!
:fnatic: When: Friday, 19th August, at 12 PM BST
:fnatic: Where: Official Discord Server
:fnatic: Who:
Mezii (IGL)

roeJ (Rifler)

KRIMZ (Rifler)

FASHR (Rifler)

nicoodoz (AWP)

Keita (Strategic Coach)

Kevve (Assistant Coach)

Samme (Team Director)

cArn (CGO, Chief Gaming Officer)
⚠️Please make sure to direct all of your questions to someone!