[AMA] LOL WORLDS - Ask your questions now!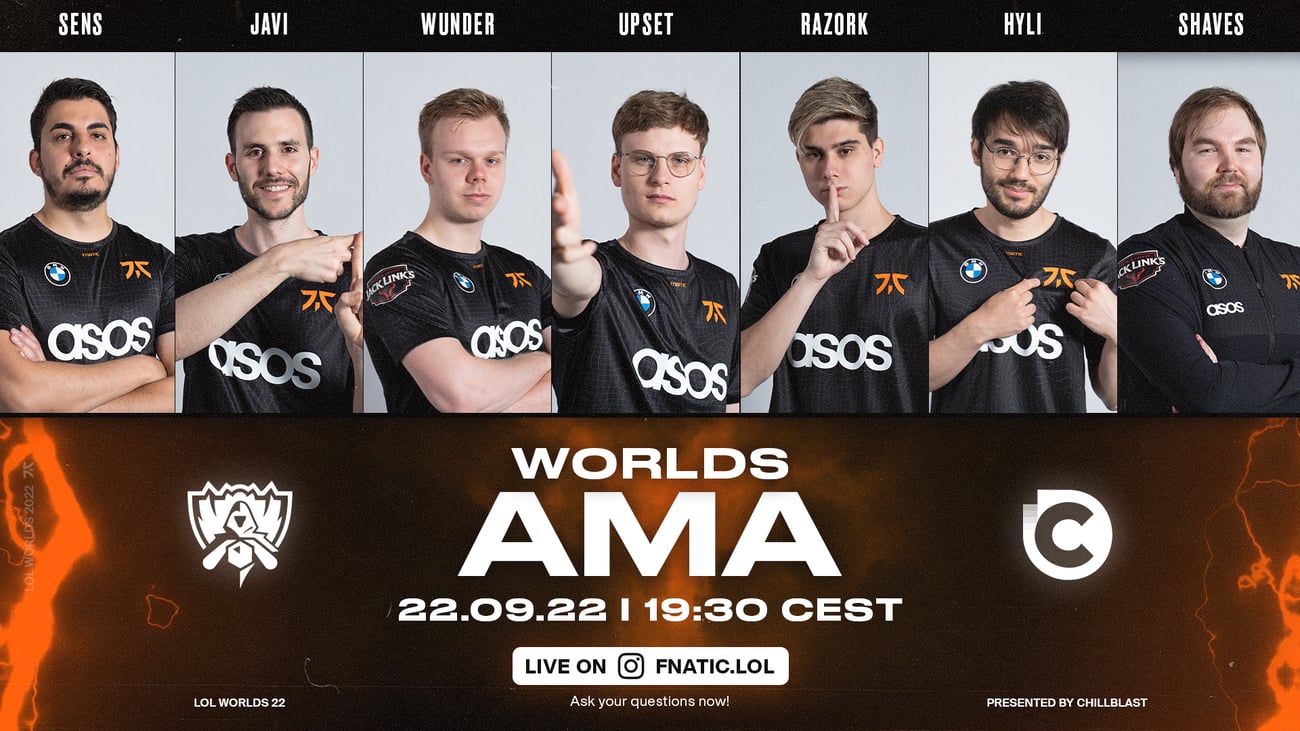 Our League team is hosting a Worlds AMA - presented by Chillblast before flying out! :hype:
They will answer all of your questions in our AMA!
:fnatic: When: Thursday, 22nd September, at 19:30 CEST
:fnatic: Where: @fnatic.lol Instagram
:fnatic: Who:
:fnatic: Your host:
⚠️Please make sure to direct all of your questions to someone!
*Unfortunately both Yamato and Humanoid won't be able to attend due to travel issues and sickness respectively.