[AMA] LEC SPRING 2023- Ask your questions now!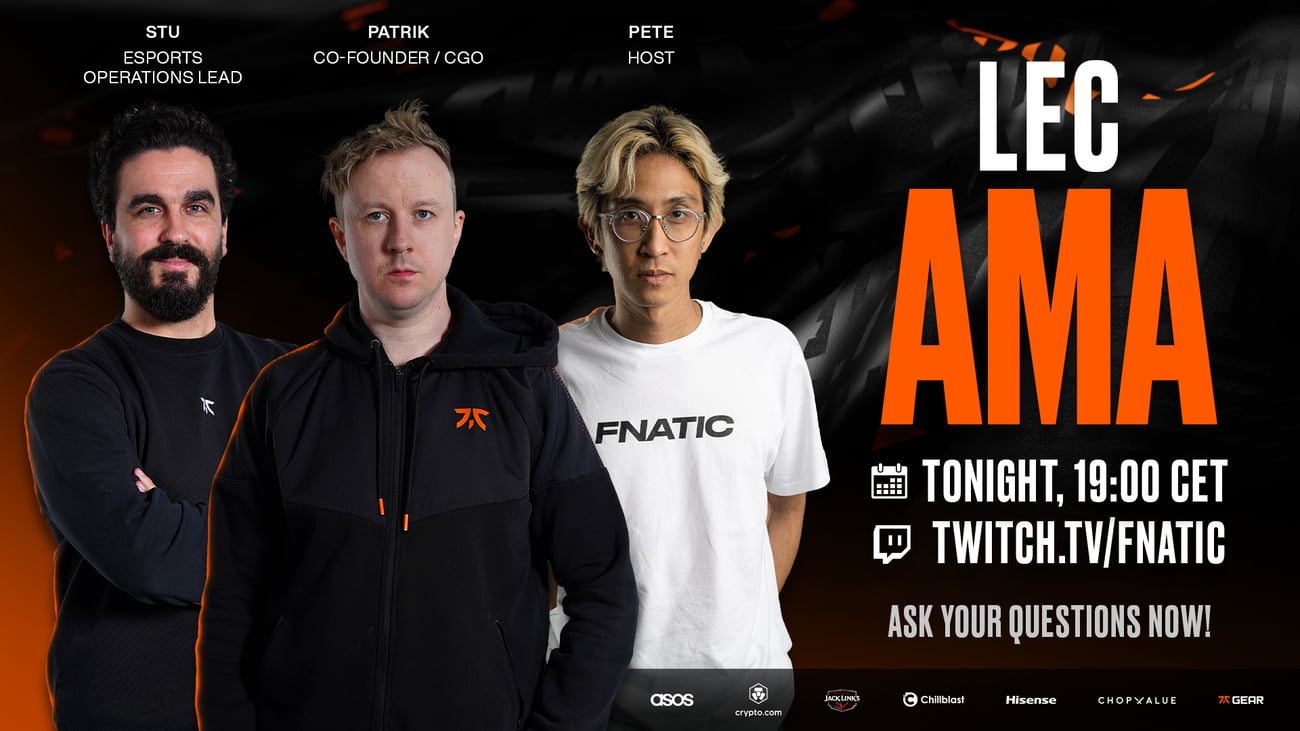 Our League operations team is hosting an AMA this evening.
:fnatic: When: Thursday, 2nd March, at 19:00 CET
:fnatic: Where: Official Fnatic Twitch
:fnatic: Who:
Pete Nguyen - Host Twitter

Stuart Brown - Esports Operations Lead Twitter

Patrik Sattermon - Chief Gaming Officer Twitter

League of Legends Head Coach
⚠️ Please make sure to direct your questions to a speaker!